The Spanish Digital Nomad Visa is an exciting opportunity for digital nomads, remote workers, and freelancers from around the world to live and work in the vibrant country of Spain. With the growing popularity of digital nomad visas worldwide, Spain's digital nomad visa stands out as a top choice for many. With its rich cultural heritage, beautiful landscapes, and excellent quality of life, Spain has become a popular destination for digital nomads. In this blog post, I will explore the legal requirements for obtaining the Spain digital nomad visa (including a sworn translation by a Spanish Sworn Translator), and provide valuable information on how to apply for this visa, making the process easier for aspiring digital nomads.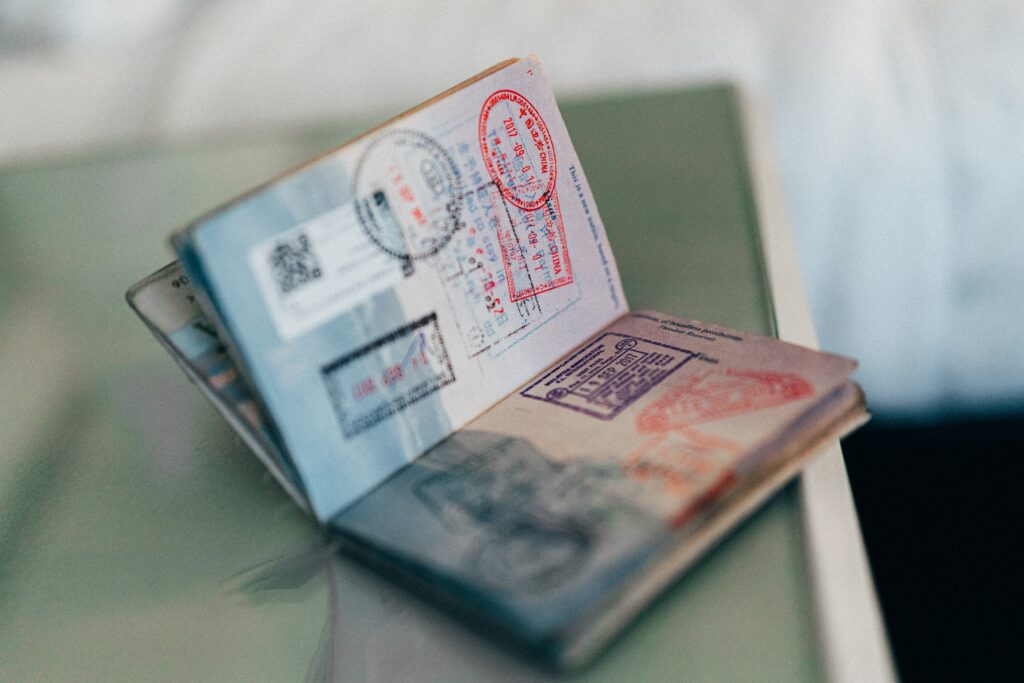 Eligibility Criteria and Legal Requirements for Applying
Non-EU Nationals: The Spanish Digital Nomad Visa is open to nationals of non-European Union (EU) countries. It aims to attract remote workers and digital nomads from around the world who are not citizens of EU member states​.
Remote Workers and Freelancers: This visa is designed for individuals who are either self-employed or work for a company registered as a non-Spanish company that operates outside of Spain and have been trading or employed for no less than three years. This includes remote employees and freelancers who work independently and offer their services to clients or companies located outside Spain​. If employed, the applicant's employer must have been trading for more than 1 year.
Freelancers' Income Limitation: Freelancers and remote workers must not have more than 20% of their income coming from companies based in Spain. The majority of their income should be derived from at least one company or from sources outside of Spain​.
Qualifications and / or experience: Applicants must hold an undergraduate or postgraduate degree from a renowned university, college or business school or have at least 3 years of experience.
Minimum Income Requirement: To qualify for the visa, applicants must meet a minimum income requirement, which ensures they have the financial means to support themselves during their stay in Spain. The exact minimum income amount has not been specified yet, but applicants may be required to prove a minimum income or hold a minimum balance to qualify for the visa​.
Clean Criminal Record: Applicants must demonstrate that they do not have any criminal record in Spain or in the country they have been residing in for the last up to five years. This is to ensure the safety and security of the community​.
Private Health Insurance and Accommodation: Applicants must obtain application form for private health insurance that provides coverage in Spain and prove that they have secured accommodation in the country for the duration of their stay​.
Application Process for the Spanish Digital Nomad Visa
You may apply for a 3-year permit from Spain as a tourist (which can be extended for two further years until being granted permanent residency) or for a 1-year visa from your home country (which can be subsequently upgraded to residency).
When applying for the Digital Nomad Visa, applicants must follow these steps:
Gather the necessary documents, including their valid passport, clean criminal record, two passport-size pictures, diplomas and / or certificates, proof of insurance, and proof of employment.
Request sworn translations (if required): These must be provided by the Sworn Spanish Translator (traductor jurado) appointed by the Spanish Ministry of Foreign Affairs.
Submit the application: Applicants can submit their application for the Digital Nomad Visa at a Spanish embassy or consulate in their home country, or they can apply directly in Spain. Some immigration lawyers recommend entering Spain on a tourist visa and then submitting the application along with the required documents while in the country​.
Wait for approval: Applicants benefit from a fast-track processing time for Spanish digital nomad visa applications, which can be of 20 days only.
Tax Benefits for Digital Nomads in Spain
Special tax rules (based on the so-called Beckham Law) apply to digital nomads in Spain, enabling tax savings. This tax regime can be extended up to 5 years and holders of this visa must pay income tax for non-tax residents (IRNR).
If you have not lived in Spain for the last 5 years (rather than 10, as is the typical case), you will be able to pay a fixed tax rate of only 24% on your income, rather than a progressive rate that can reach 48%.
To be considered a non-resident for tax purposes, you must start a separate application process from the one for residency. You must do this with the Spanish Tax Agency within 6 months of getting permission to live there.
Also, you will only have to pay 24% of your work-related income up to €600,000, and you won't have to pay wealth tax or fill out form 720, which is an informative tax return.
Sworn Spanish translation for the Spanish Digital Nomad Visa
A sworn translation, or "traducción jurada" in Spanish, is a legal translation verified by the competent authorities. A Spanish government-authorized sworn translator translates official papers. When submitting non-Spanish legal documents or formal paperwork to Spanish government organizations or institutions, sworn translations are required.
Sworn Translation for Visa Application: Why?
Qualifications, job contracts, and income verification are required for the Digital Nomad Visa application. Spanish authorities need translations of all non-Spanish papers to confirm their accuracy and legitimacy. Sworn translations of these documents are government-approved official papers.
The author of the article, Virginia Pérez Román, is an English to Spanish Sworn Translator with 20 years of experience. As a certified translator, she is qualified to provide sworn translations for the Spanish Digital Nomad Visa application. If you require sworn translations or have further questions, you can contact her through the contact form provided on the website.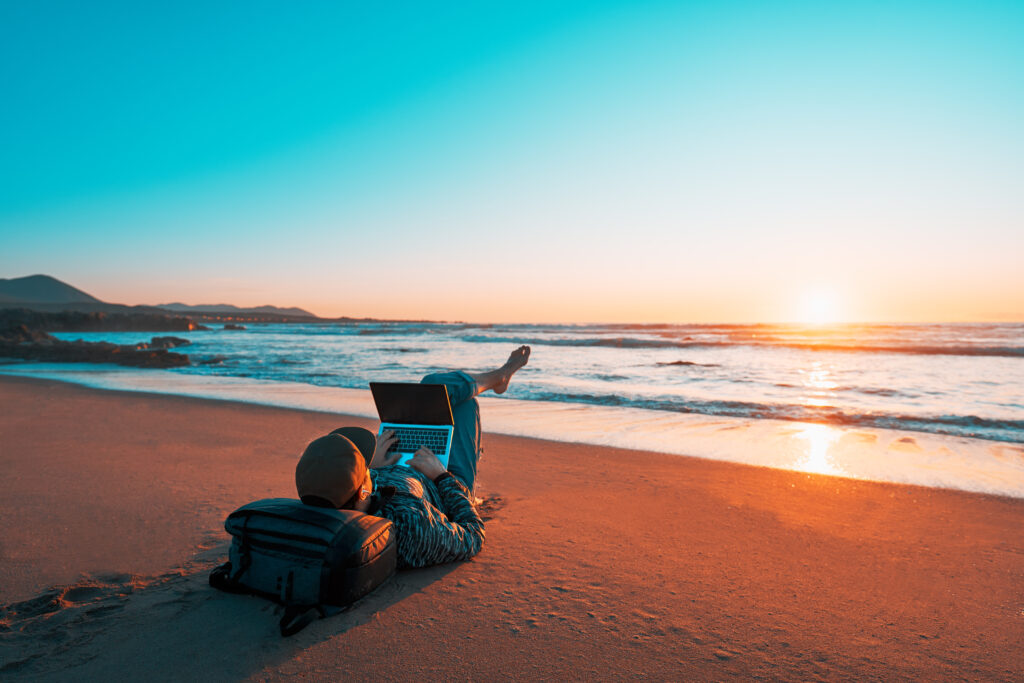 Common Challenges and Tips for a Successful Visa Application
Applying for the Spanish Digital Nomad Visa can be an exciting yet challenging process. It's important to be aware of common hurdles and how to address them:
Incomplete Documentation: Ensure all required documents are complete and accurate. Double-check that all forms are filled out correctly and that you have all necessary supporting documents.
Language Barrier: All documents must be submitted in Spanish. If you're not fluent in Spanish, consider hiring a sworn translator to ensure the accuracy of translations.
Meeting Income Requirements: Applicants must meet minimum income requirements to qualify for the visa. Be prepared to provide proof of income or a minimum balance to demonstrate financial stability.
Health Insurance and Accommodation: Secure private health insurance coverage in Spain and provide proof of accommodation for the duration of your stay.
By being aware of these challenges and taking proactive steps to address them, you can increase your chances of a successful visa application and embark on your digital nomad journey in Spain.
Spanish Digital Nomad Application: CHECKLIST
Spanish Digital Nomad Visa Checklist
Determine eligibility: Ensure that you meet the criteria for international remote workers who can work remotely for companies located outside of Spain.
Education or Experience: Verify that you have either a university degree (graduate or postgraduate) or at least three years of professional experience.
Employment or Professional Relationship: Verify that you have a real and continuous activity with the company or group of enterprises with which you have a labor or professional relationship for at least one year.
Remote Work Capability: Obtain documentation that proves that your employment or professional relationship can be carried out remotely.
Employment Relationship: If applicable, provide proof of the employment relationship with the non-Spanish company for at least the last three months and documentation proving that the company allows you to work remotely.
Additional Documentation: Prepare additional documents such as a valid passport, lack of criminal records, proof of health insurance, and proof of accommodation in Spain.

Recent Changes and Impact
The new digital nomad visa was introduced as part of the Startups Law that was published on December 22nd, 2022. The new visa allows international remote workers to live and work in Spain while working for companies located outside the country. Self-employed teleworkers can also work for a company in Spain with this visa, as long as it doesn't make up more than 20% of their total work. Applicants must meet specific requirements, including having a university degree or professional experience, and the ability to work remotely. The new visa provides an exciting opportunity for digital nomads to experience the lifestyle and culture of Spain while continuing their professional endeavors.
Conclusion
The Spain digital nomad visa offers digital nomads, remote workers, and freelancers an exciting opportunity to experience the beauty, culture, and lifestyle of Spain while continuing their professional endeavors. As one of the most sought-after digital nomad visas, it provides an ideal environment for individuals seeking a fulfilling and adventurous nomadic lifestyle. With its warm climate, diverse landscapes, world-renowned cuisine, and vibrant cities, Spain provides an ideal environment for digital nomads to thrive and find inspiration.
Before applying for the visa, it is essential for applicants to review the legal requirements and ensure they meet the eligibility criteria. Proper preparation and a thorough understanding of the application process will help ensure a smooth and successful visa application.
In addition to the legal requirements, digital nomads should also consider practical aspects of living in Spain, such as finding suitable accommodation, understanding the cost of living, and exploring potential co-working spaces. Learning some basic Spanish language skills can also be beneficial, as it will facilitate communication and integration into the local community.
It's also worth noting that the Digital Nomad Visa allows for family members of successful applicants to obtain authorization to reside in Spain, making it a viable option for digital nomads with families. Additionally, visa holders have the flexibility to remain outside of Spain for a maximum of six months per year, providing opportunities for further travel and exploration.
Overall, the Digital Nomad Visa represents a fantastic gateway to living and working in one of Europe's most dynamic and culturally rich countries. Whether you are a freelancer, entrepreneur, or remote worker, Spain's welcoming atmosphere, supportive digital nomad community, and favorable legal framework make it a top choice for those seeking a fulfilling and adventurous nomadic lifestyle.
As Spain continues to embrace the growing trend of remote work and digital nomadism, we can expect to see further developments and enhancements to the Digital Nomad Visa program, making it an even more attractive option for digital nomads around the world.
Note: Before applying for the Spanish Digital Nomad Visa, it is recommended to consult with an immigration lawyer or contact the Spanish embassy or consulate in your home country (List of the Spanish embassies) for the most up-to-date information and guidance on the application process. Laws and regulations are subject to change, and it's important to ensure that you have the most current and accurate information.
If you've found this blog post informative and helpful, please feel free to share it with your network and fellow digital nomads. And if you have any further questions or need more information about the Spanish Digital Nomad Visa, feel free to leave a comment below or reach out to us directly. We wish you the best of luck on your digital nomad journey in Spain!
---
SOURCES
https://prie.comercio.gob.es/es-es/Paginas/Teletrabajadores-caracter-internacional.aspx
https://es.wikipedia.org/wiki/Ley_Beckham_(Espa%C3%B1a)
Did you like this post? Follow me on social media / ¿Te ha gustado este artículo? Sígueme en las redes sociales: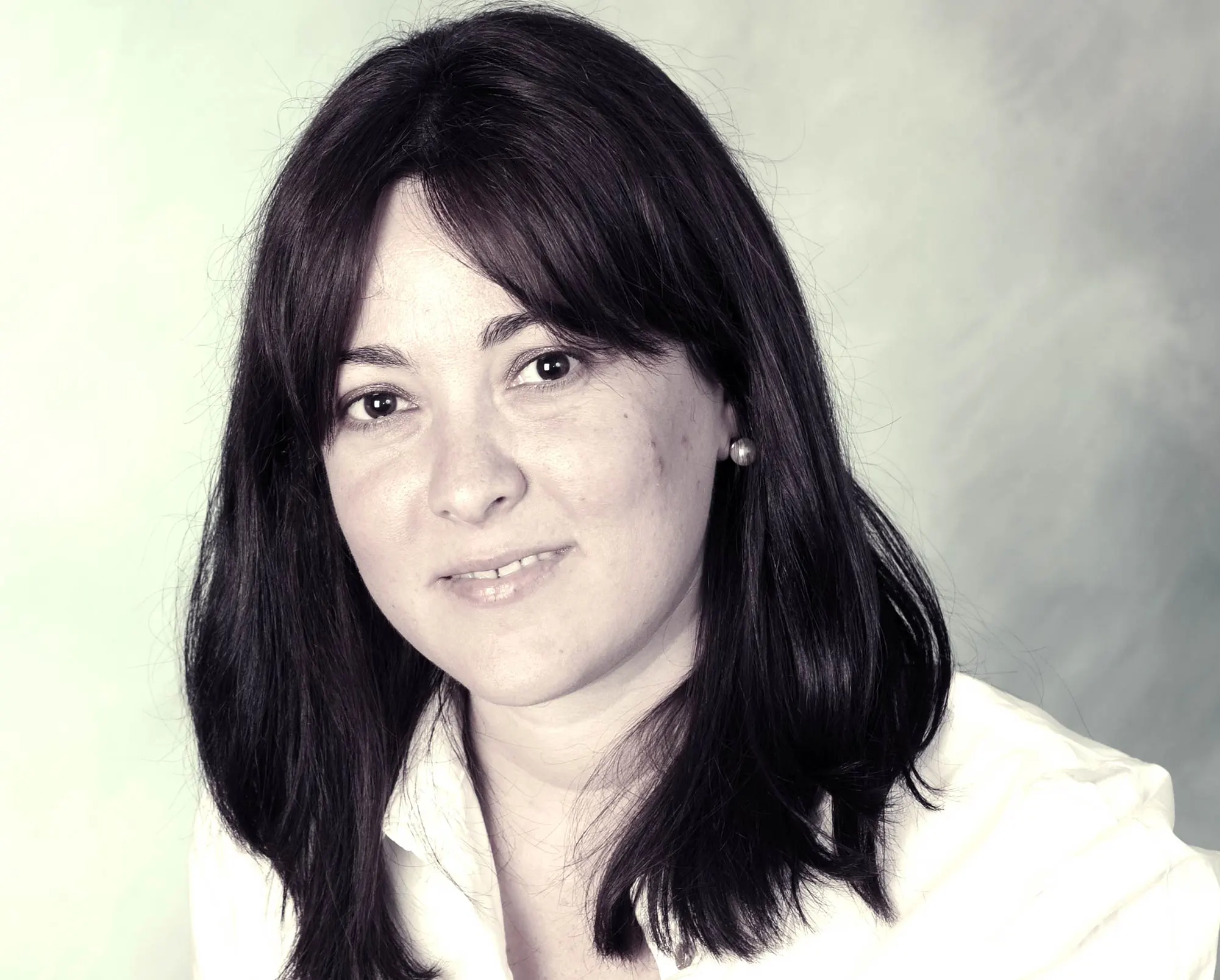 Sworn / Legal English-Spanish Translator with 20 years of experience in legal translation. BA in Translation & Interpreting and Graduate Diploma in English Law. Specialising in trusts, contracts, company documents and civil litigation documents. Traductora jurada y jurídica de inglés 20 años de experiencia en la traducción jurídica. Licenciada en Traducción e Interpretación y Graduada en Derecho inglés. Especializada en trusts, contratos, documentos societarios y escritos y documentos para procesos civiles y mercantiles.